ŠKODA Scala
Download Brochure
from £17,265.00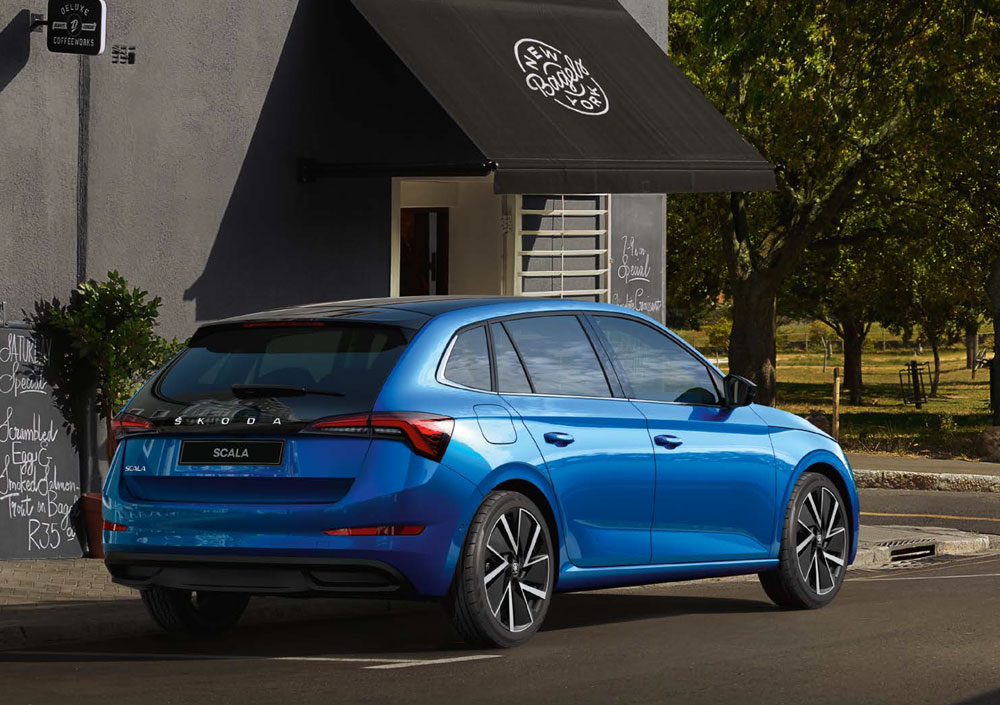 TIMELESSLY NEW
The all-new SCALA strikes just the right balance between boldly new and timeless. Its taut, sophisticated five-door profile encompasses a host of unique new features and intuitive technology. Sporty, generously spacious and versatile, it adapts to go wherever life takes you. Unmistakably ŠKODA yet fresh from bumper to bumper, the SCALA moves you seamlessly into the next era.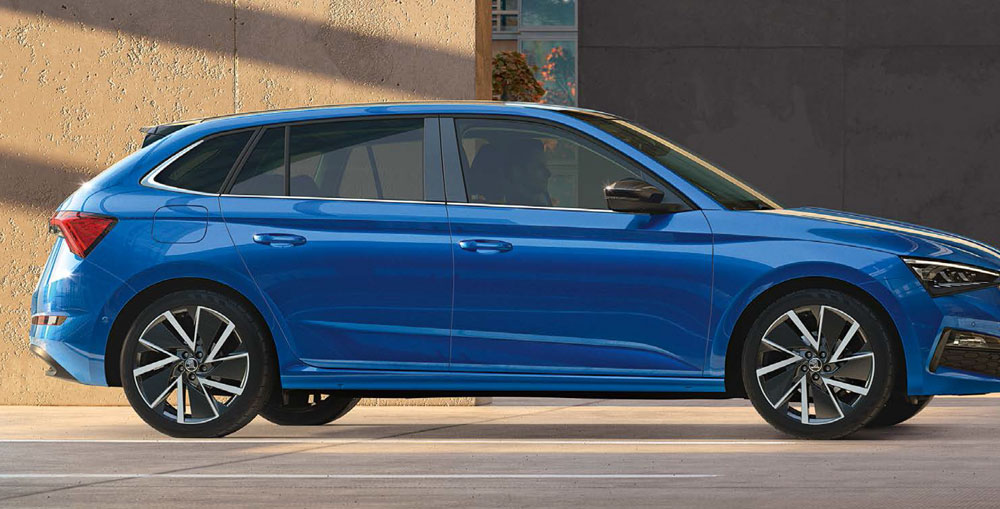 STRIKINGLY VERSATILE
You know it's a ŠKODA because of the iconic styling cues. But with the SCALA, a stronger, sharper shoulder line, sleeker LED headlights and a deep lower grille mark new territory. For the first time ever, the ŠKODA name is positioned proudly across the boot, while the dimensions combine stability, safety and space efficiency. In the SCALA, substance and style live happily together.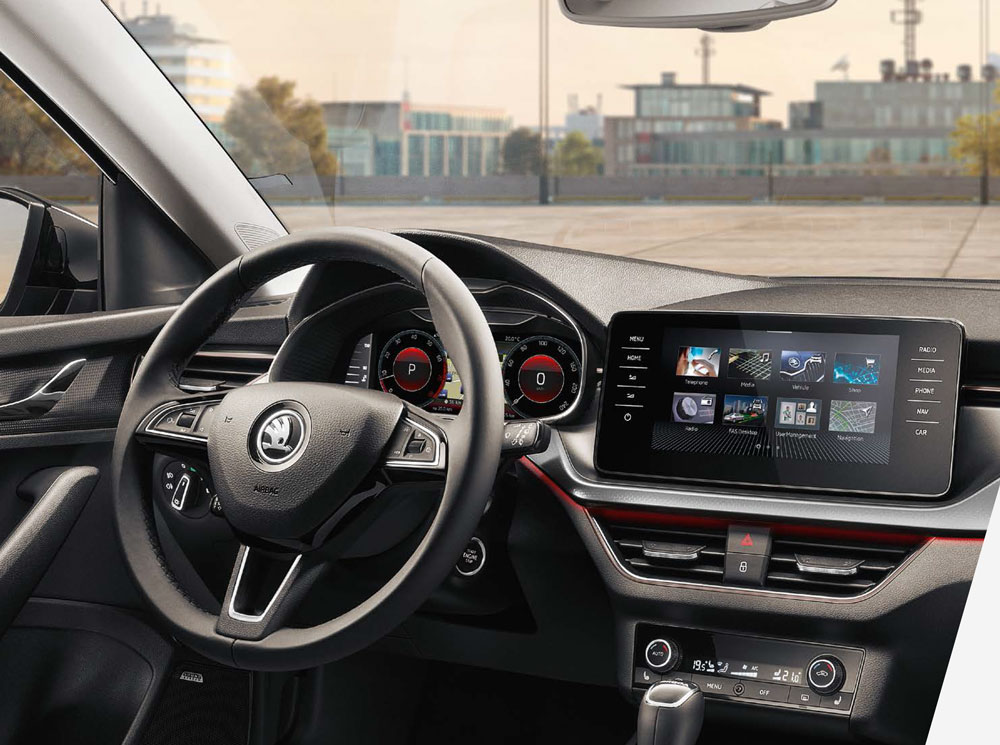 INNER STRENGTHS
The inside story is inspiring. Bright, airy, spacious and a quality feel are ŠKODA trademarks, but there is much more to explore. New tactile trim and materials are complemented by next-generation driver assistance, comfort and safety systems – while ambient lighting creates a subtle welcome. Once inside, the Virtual Cockpit incorporates a host of online services, extra functionality and plenty of scope for personalisation. More than ever, this is your space.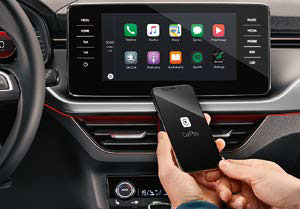 THE WORLD AT YOUR FINGERTIPS
Connectivity shouldn't stand still – it should go wherever you go. With ŠKODA Connect you're fully online all the time, with easy access to a world of entertainment, useful information and 24/7 assistance. Making the best use of your connectivity is simple, with touch or gesture. Everything helps to forge an even closer bond between driver and car.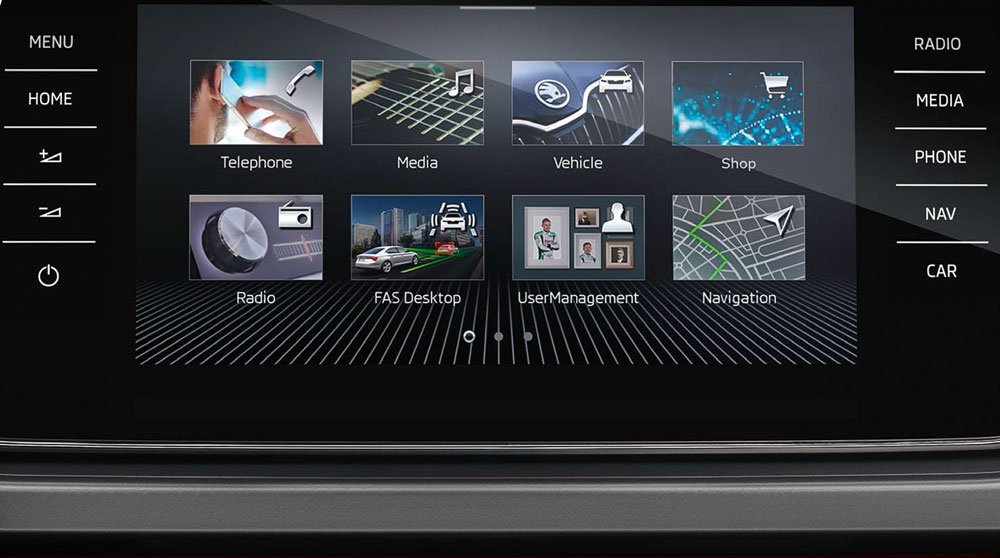 STAY CONNECTED
The new ŠKODA Connect system turns the SCALA into a fully interconnected car. Infotainment Online provides satellite navigation, traffic reports and calendar updates.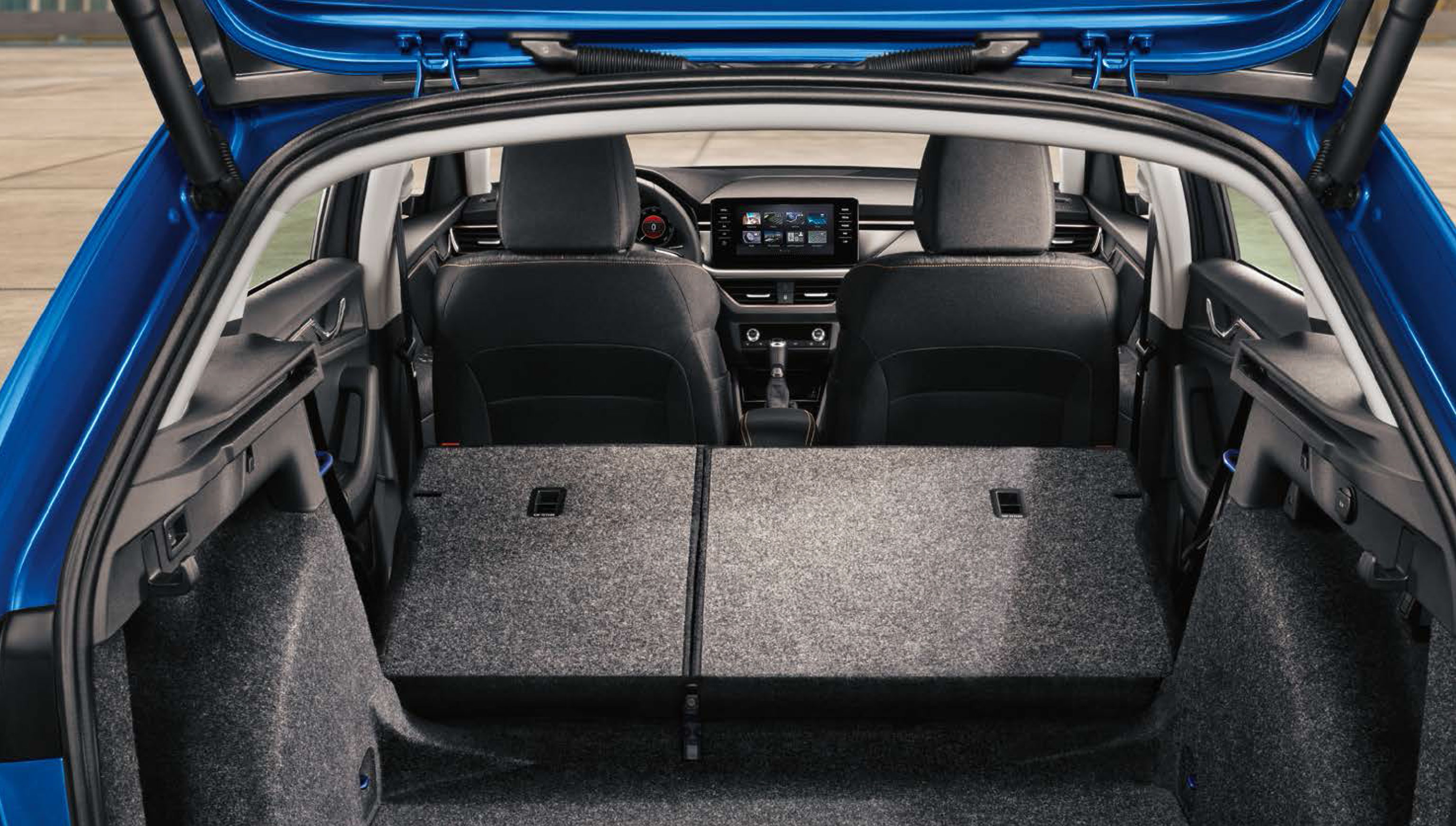 SPACE TO SAVOUR
You'd expect the SCALA to provide plenty of user-friendly space, simple controls and a quality feel. But we've taken the interior to a whole new level. Now there's more space for everyone and their belongings, with an impressively vast luggage compartment and a cabin that really lets everyone relax. When you glance at the sharp, compact exterior, you wouldn't believe how accommodating the SCALA can be.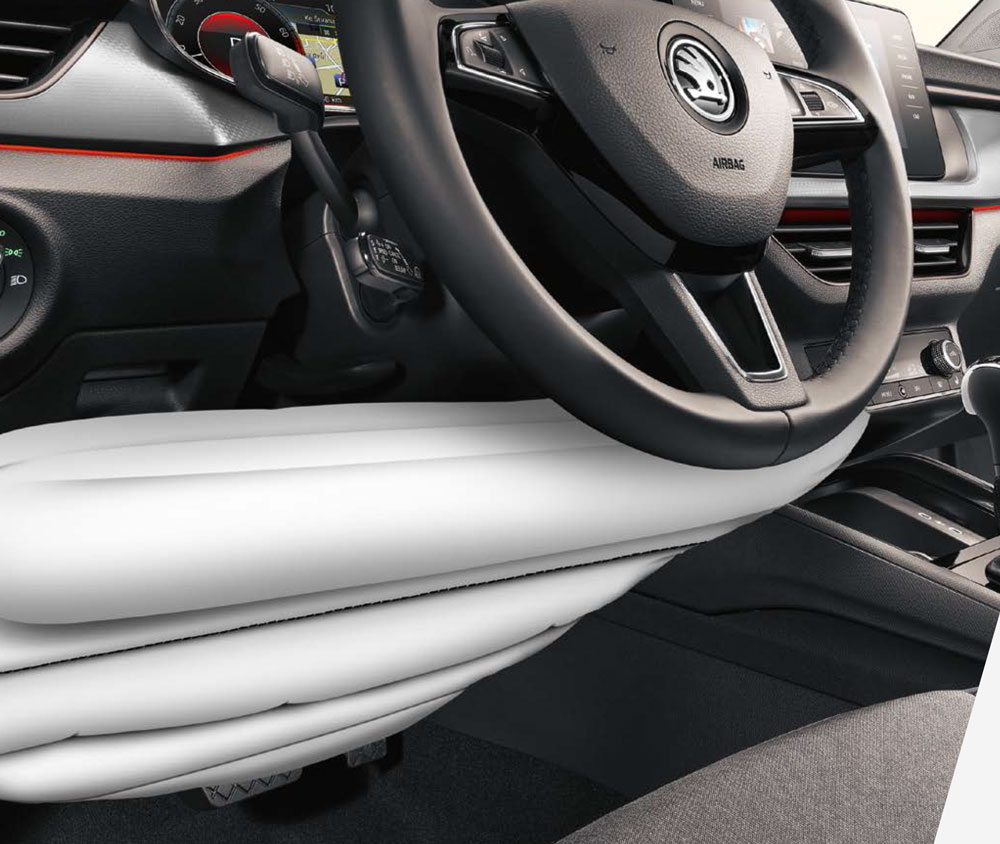 HIDDEN PROTECTION
Cleverly concealed under the steering wheel column, the knee airbag is designed to protect your joints and shins in the event of a collision. This ingenious safety feature is available as an option on both SE and SE L models.