ŠKODA Kodiaq
Download Brochure
from £26,630.00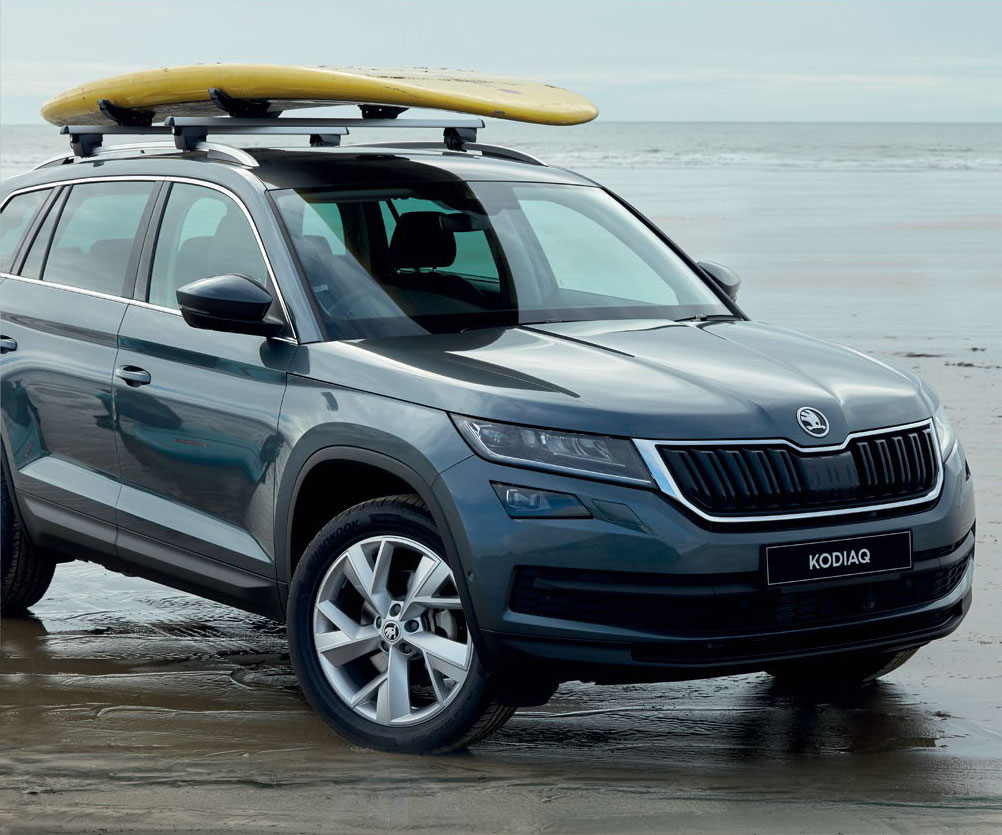 THE KODIAQ – BREAKING NEW GROUND
As ŠKODA's first ever seven-seater SUV, the KODIAQ comes with more as standard. More opportunities to explore unknowns, escape the norm and banish boredom on exhilarating 4x4 family adventures. More ways to rediscover and reconnect with nature. You'll also find more practical spaces, more inventive design touches and be more connected on the road than ever before. And the more you throw at the KODIAQ, the more fun you'll have. So jump in and break free.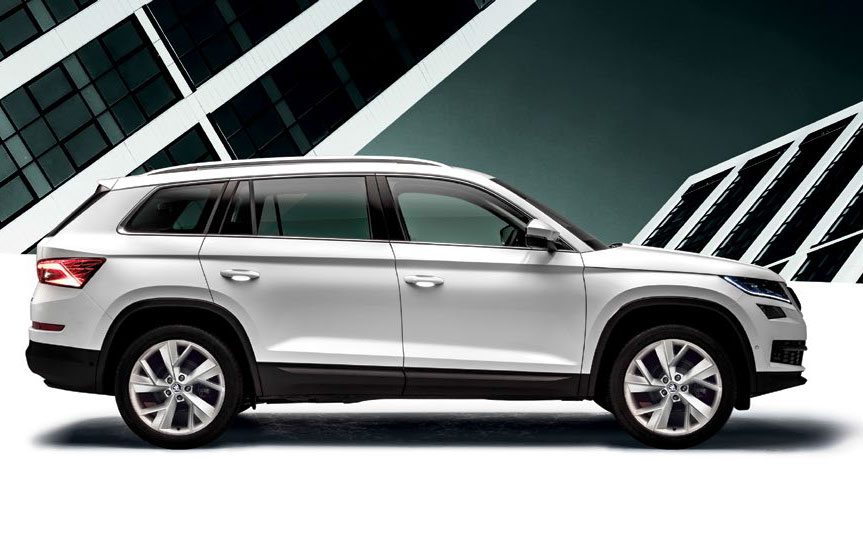 DESIGNED TO MAKE A STATEMENT
The KODIAQ isn't just a car built to take on the toughest terrains with ease. Its tornado lines, precise edges and crystalline influences add to its distinguished style.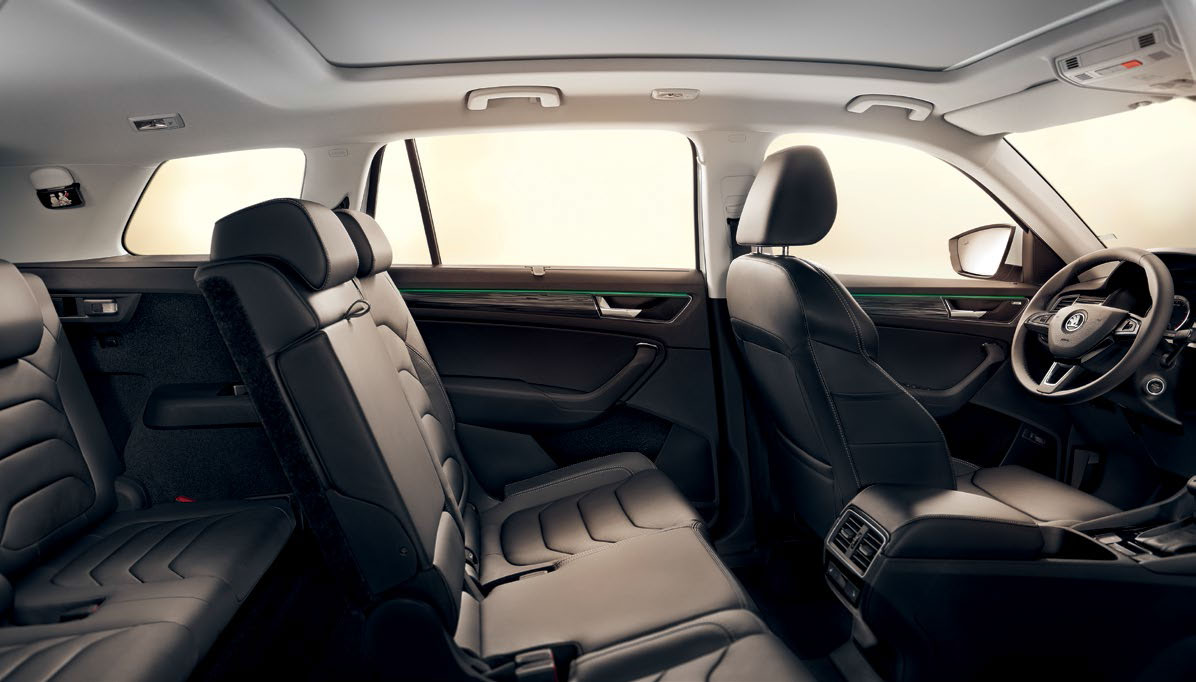 FIRST-CLASS TRAVEL FOR UP TO SEVEN PASSENGERS
With many clever features designed to make your life just a little easier, the only thing not packed into the KODIAQ's stylish interior are your passengers. Available with up to seven seats.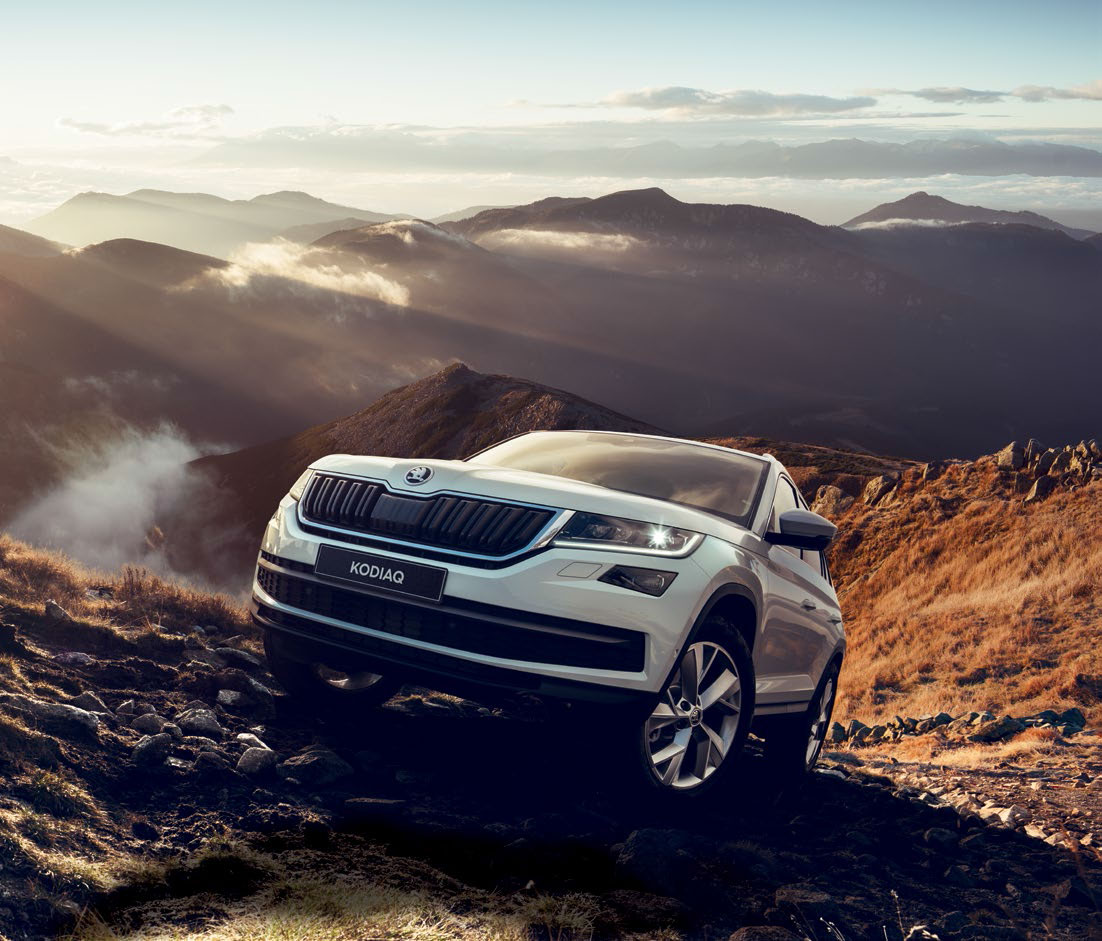 MAKE THE UNEXPECTED A FAMILY TRADITION
Even when tackling extreme terrains, every twist and turn is easier with off-road mode, providing hill-hold control, descent and braking assistance.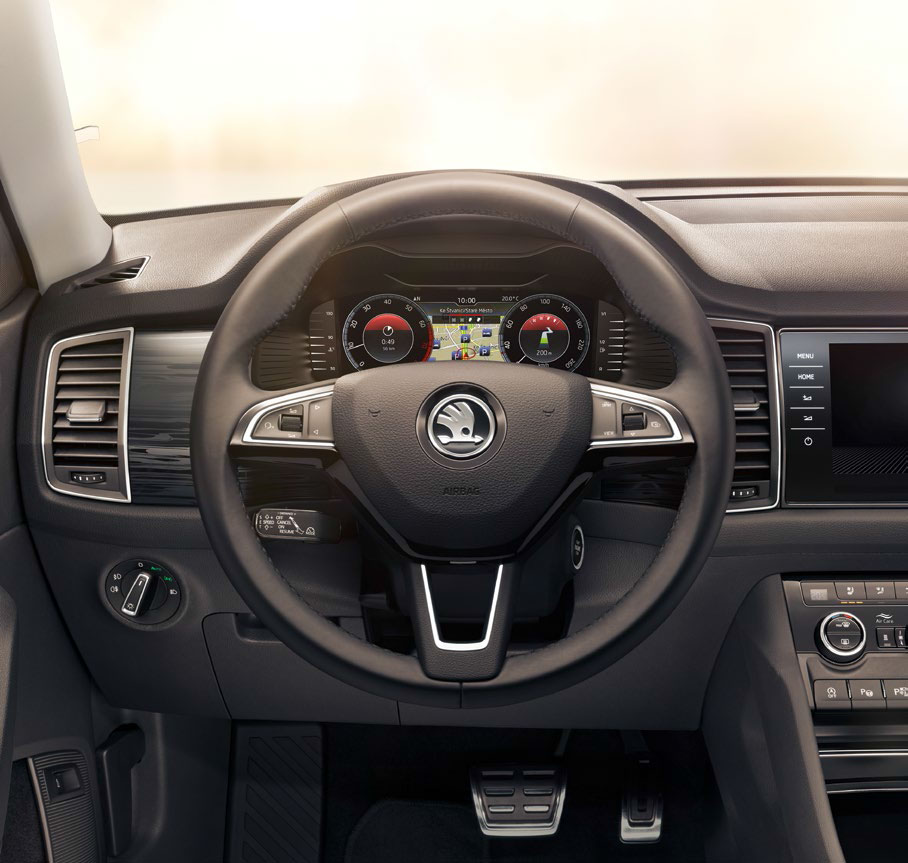 CONNECTIVITY TO GO WHEREVER YOU GO
By enabling you to be fully online on the move, the KODIAQ helps you stay connected wherever your adventure takes you. Thanks to its smart assistance systems, you'll also know the best places to park, shortcuts to take and routes to avoid.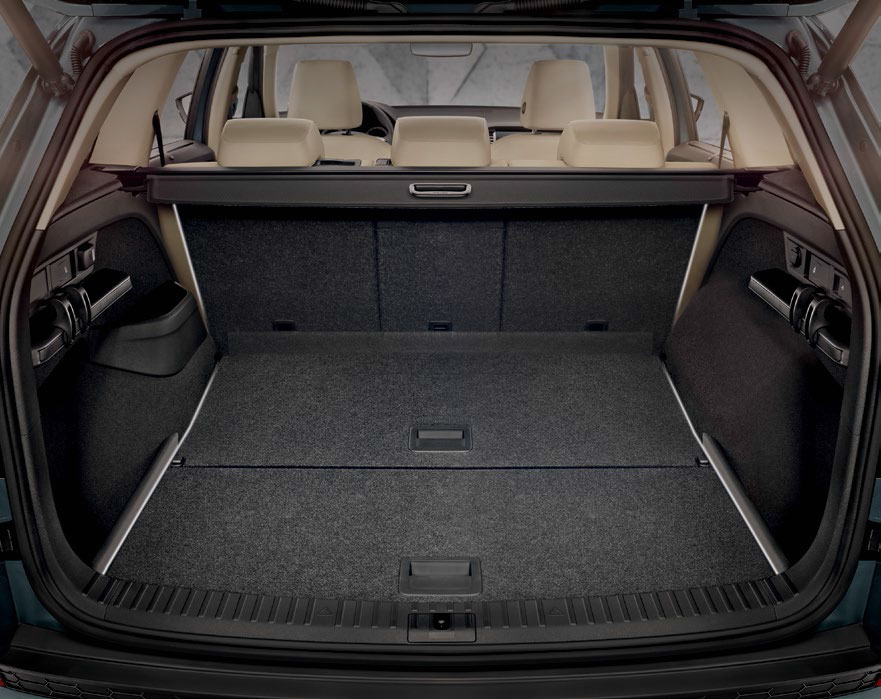 AN INTERIOR FOR LOVERS OF WIDE OPEN SPACE
There's always room for more toys, more snacks and the occasional four-legged friend. After all, life's too short to let anything ever get in the way of quality family time away. Especially a lack of space.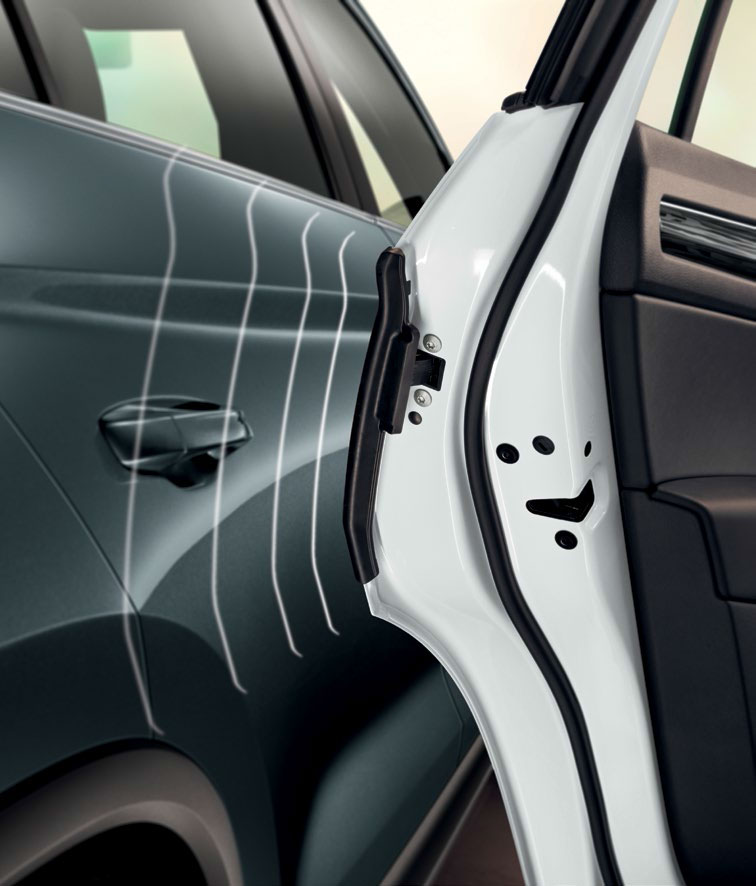 CLEVER DESIGN WITH A HUMAN TOUCH
At ŠKODA we believe the best ideas are those that make our lives simpler. That's why the KODIAQ is full of practical touches to ensure every trip is easy.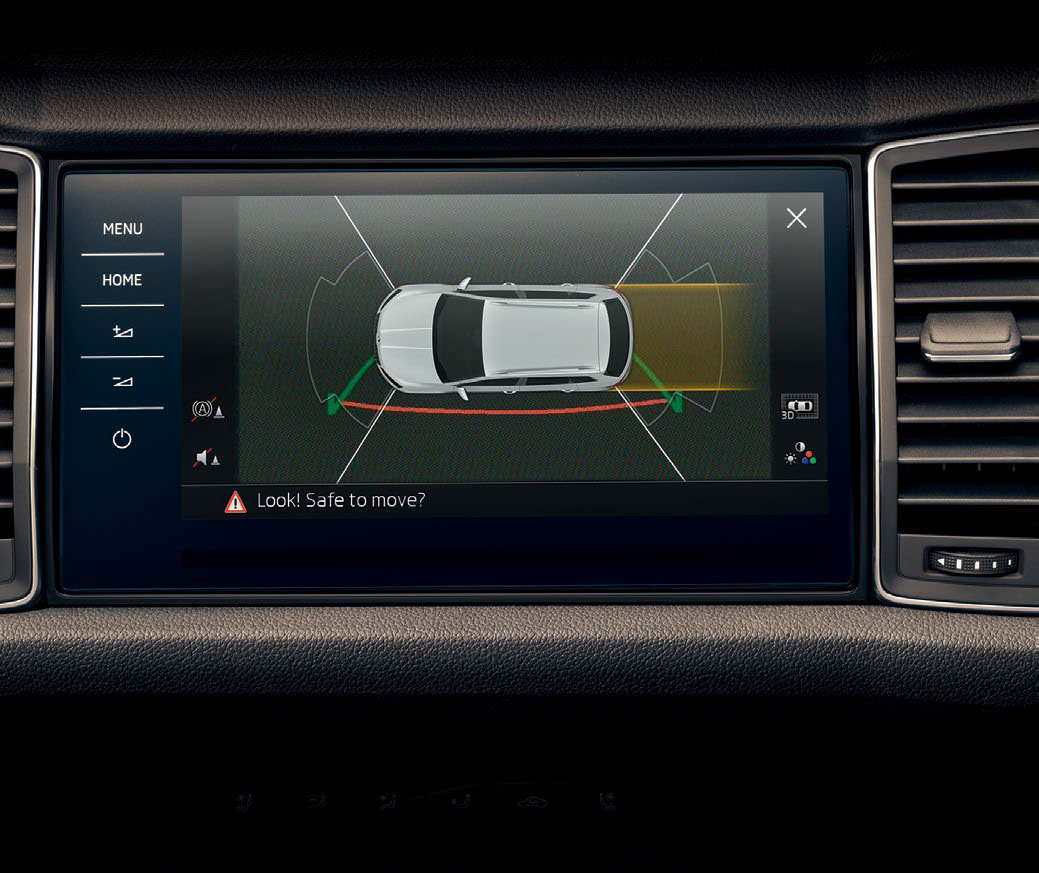 ALWAYS LOOKING OUT FOR YOUR SAFETY
Obstacles come from every direction and in all shapes and sizes. Once Area View is activated, four wide-angled cameras make you aware of the challenges immediately surrounding you, enabling you to react quickly to whatever comes your way.