ŠKODA Fabia
Download Brochure
from £14,605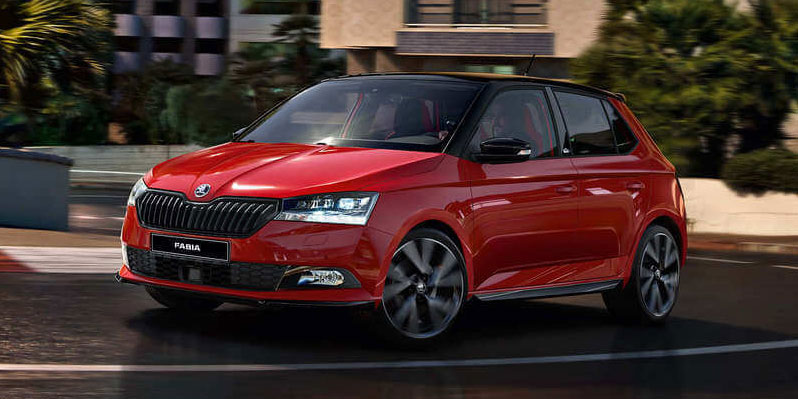 FABIA - SETTING THE STANDARD
The redesigned third generation ŠKODA FABIA takes a classic and adds so much more. The sleek new design takes what was an already hugely popular model and makes it more compelling than ever. A restyled front and rear gives the FABIA more presence on the road, and that coupled with a host of new safety features such as Blind Spot Detect, Rear Traffic Alert and Auto Light Assist give you more confidence on your drive. The functional and stylish interior makes it not only a comfortable drive, but allows you to stay connected on the move, with a whole host of connectivity features. We think you'll agree that today's FABIA is as much a joy to drive and just as relevant as when we started.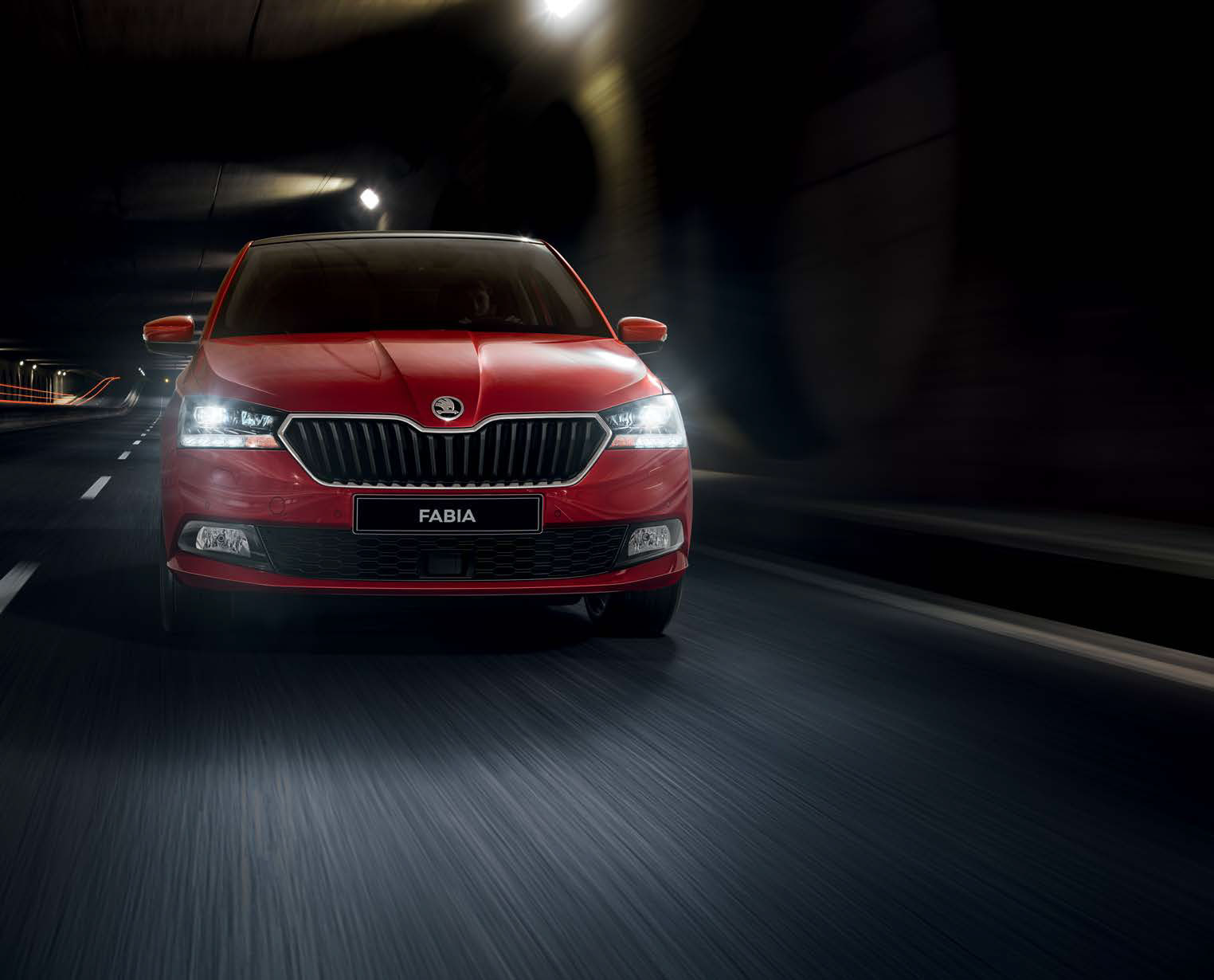 STEAL ATTENTION ON THE ROAD
Confidence, power and balance. From the crystalline design of the headlights, the distinctive geometry of the grille to the powerfully contoured rear, the FABIA's exterior makes a first-class first impression from every angle.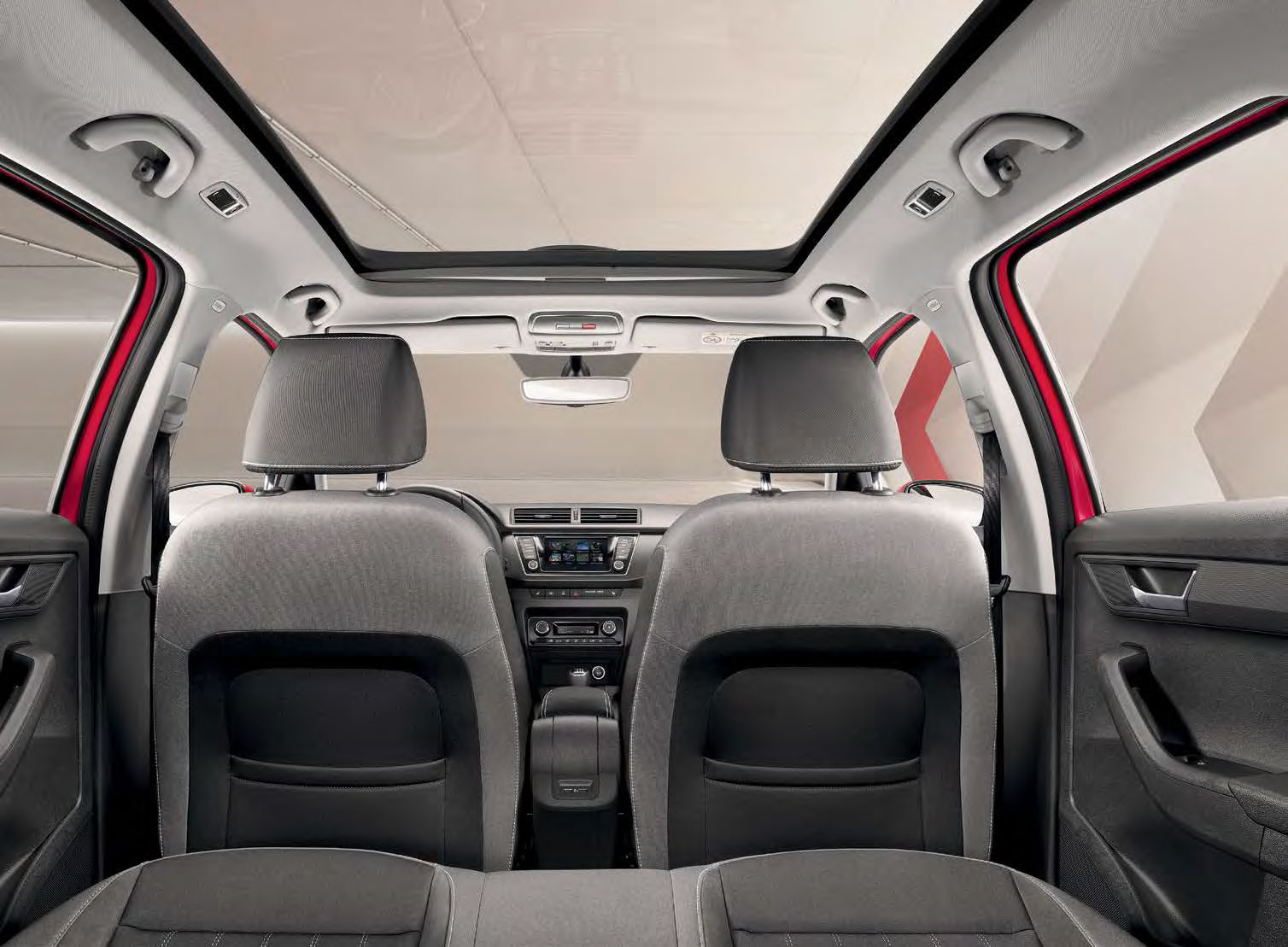 A GREAT DEAL OF THOUGHT AND SPACE
The interior of the FABIA is as captivating as it is inviting, with an emphasis on striking horizontal lines and fine-tuned functionality. It's highly adjustable too, from the seats, mirrors and windows to the dashboard style and upholstery colour.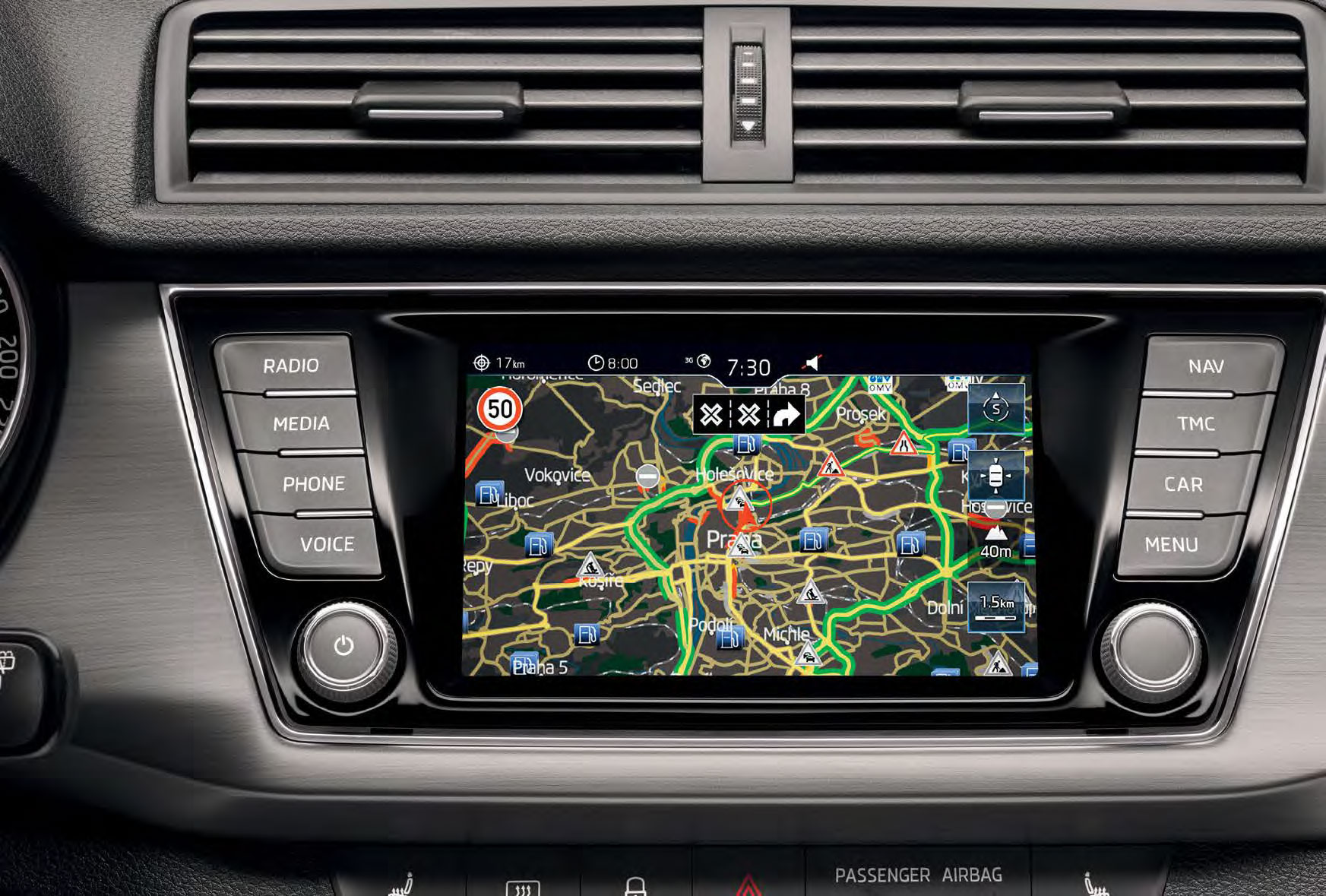 CONNECTIVITY TO GO WHEREVER YOU GO
While the infotainment system instantly impresses, it truly comes alive once connected to your smartphone. This enables you to be fully online on the move, keeping you connected wherever your journey takes you. It also opens up a world of personalisation thanks to features such as SmartLink+.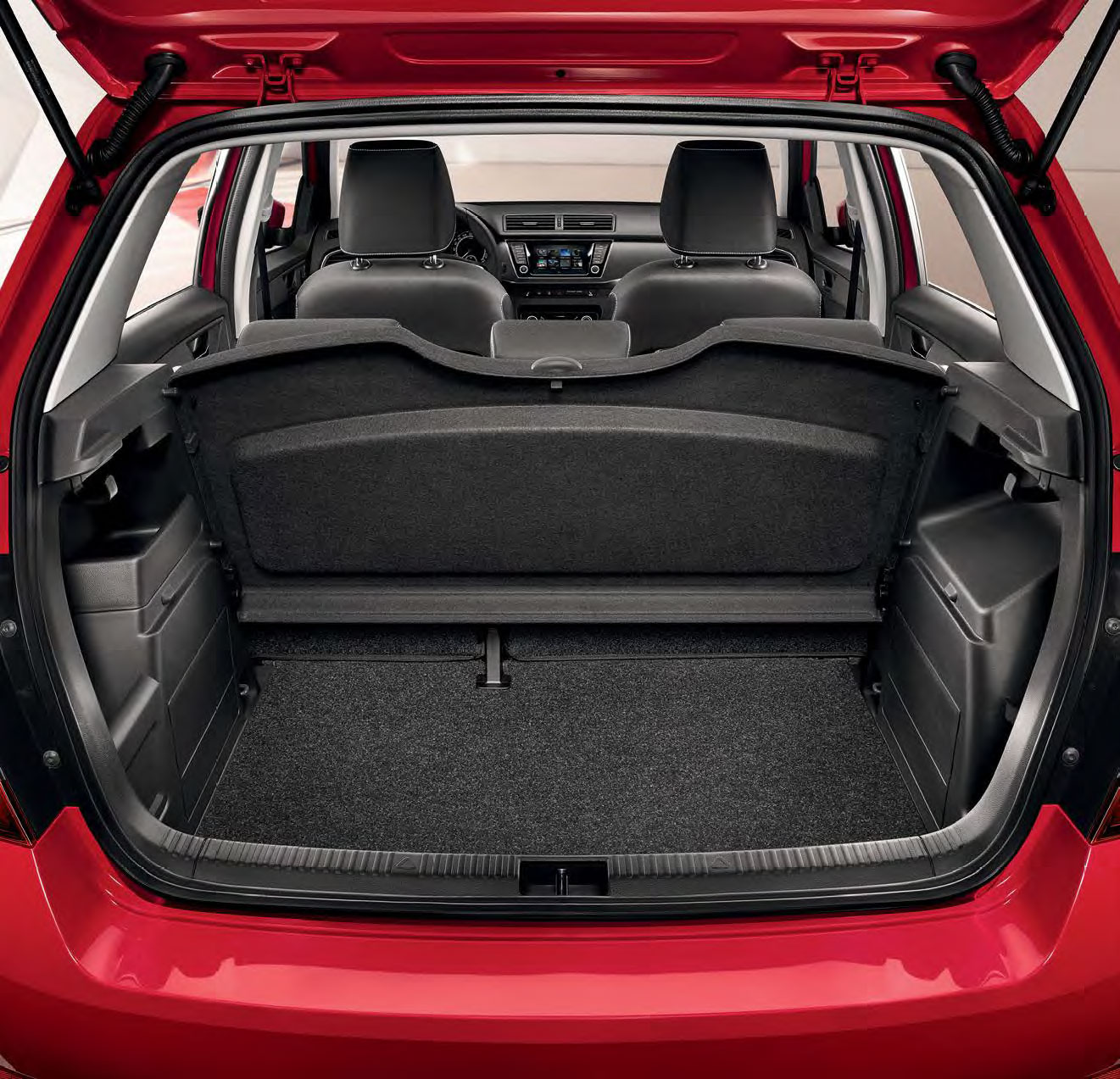 FULLY LOADED
The FABIA's always been filled with thoughtful touches that make life that little bit easier. Naturally, you'll find that remains the case with cleverly hidden extras at every turn.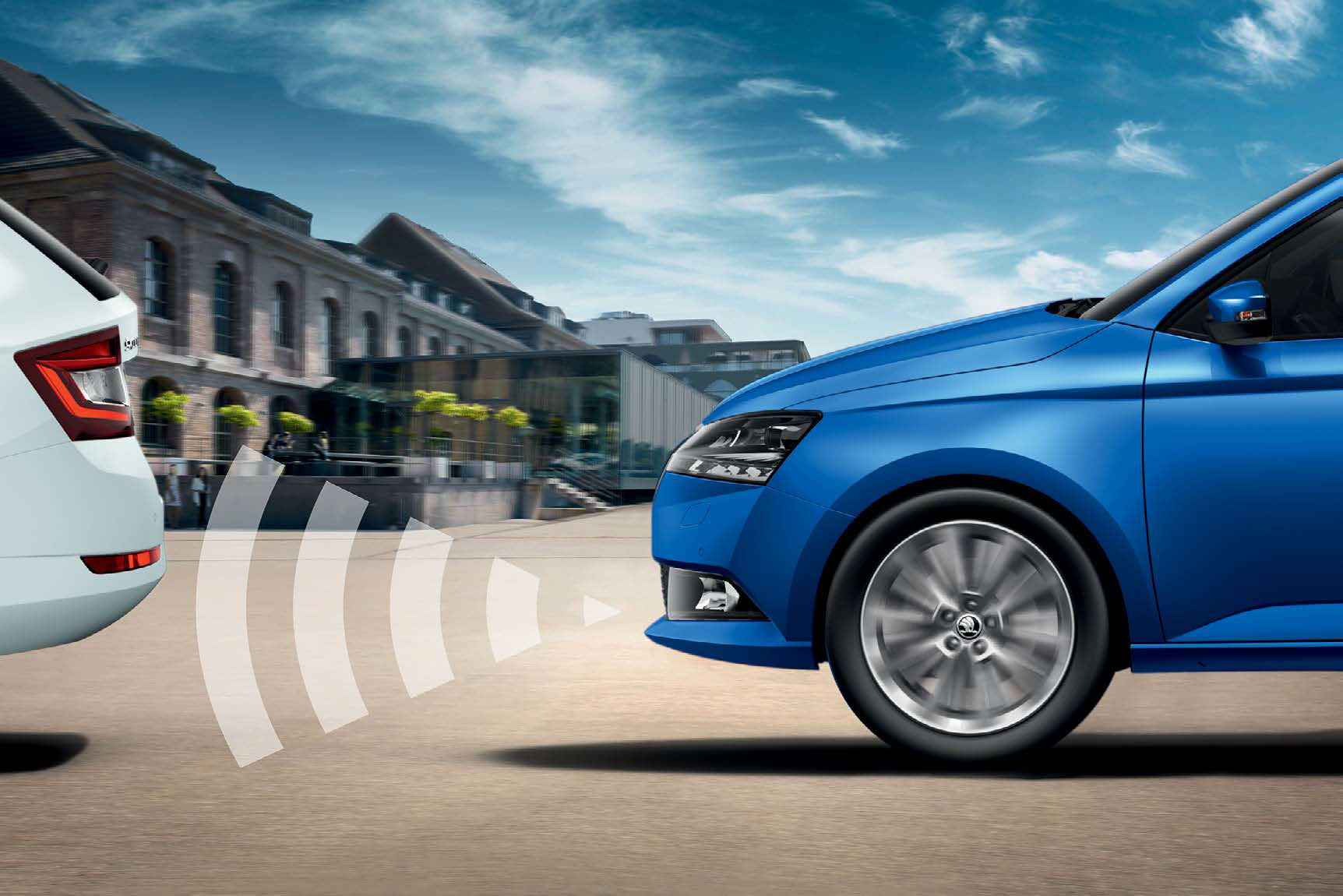 LOOKING OUT FOR THOSE INSIDE
We're forever focused on customer safety and comfort. It's why in a car that can seat up to five passengers, six airbags are equipped as standard. You'll also find a host of active and passive driver assistance systems that help to provide extra protection at all times.