ŠKODA CITIGOe iV
Download Brochure
from £17,455.00*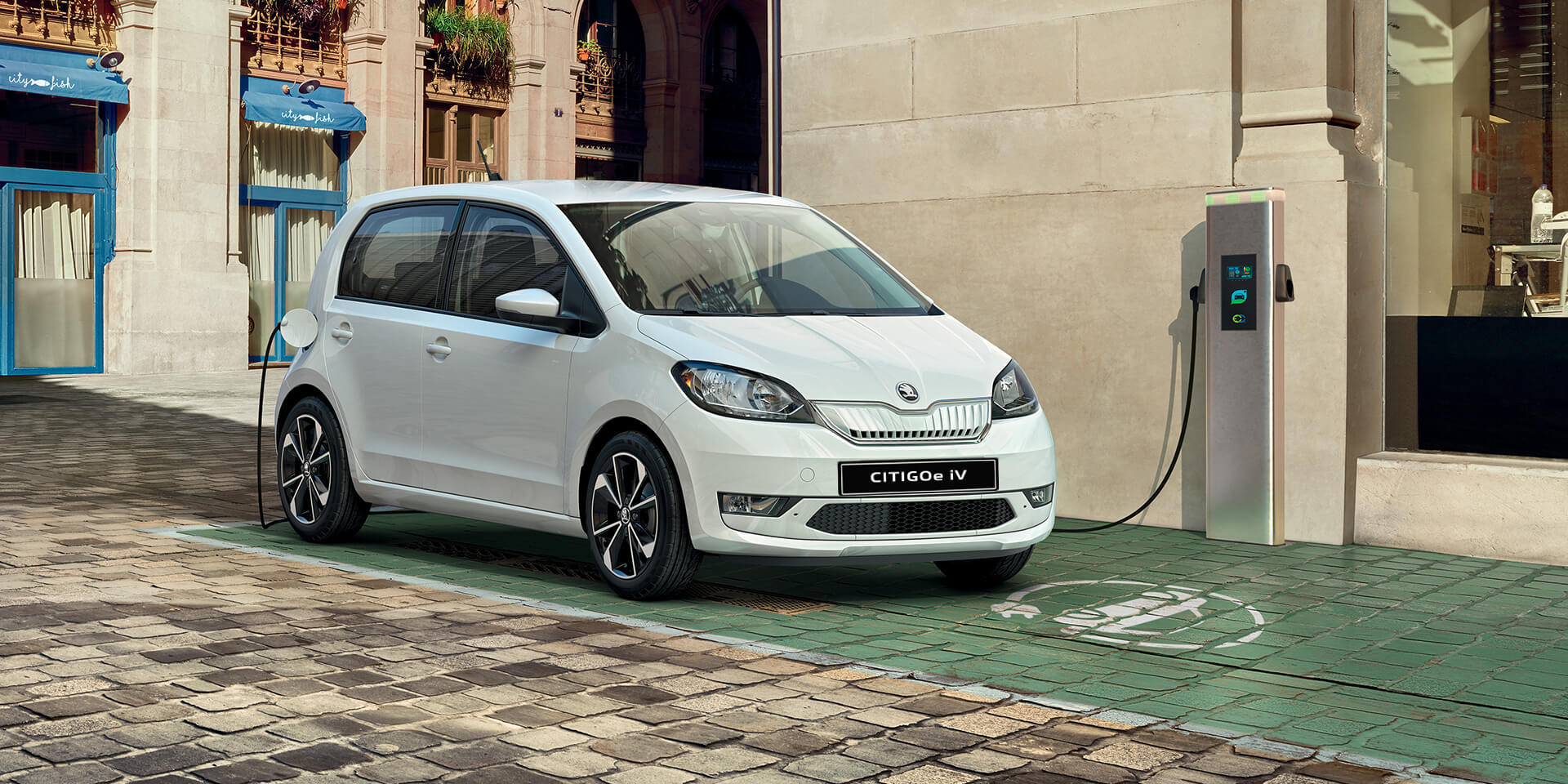 TIME TO TAKE CHARGE
Only our most innovative cars carry the iV badge. However, iV doesn't just stand for innovative vehicle. It means applying this innovation to build vehicles that are more intelligent, individual and intuitive. And iconic and inspiring too. Above all, vehicles that are for everyone and let you take charge of the future. Welcome to the CITIGOe iV.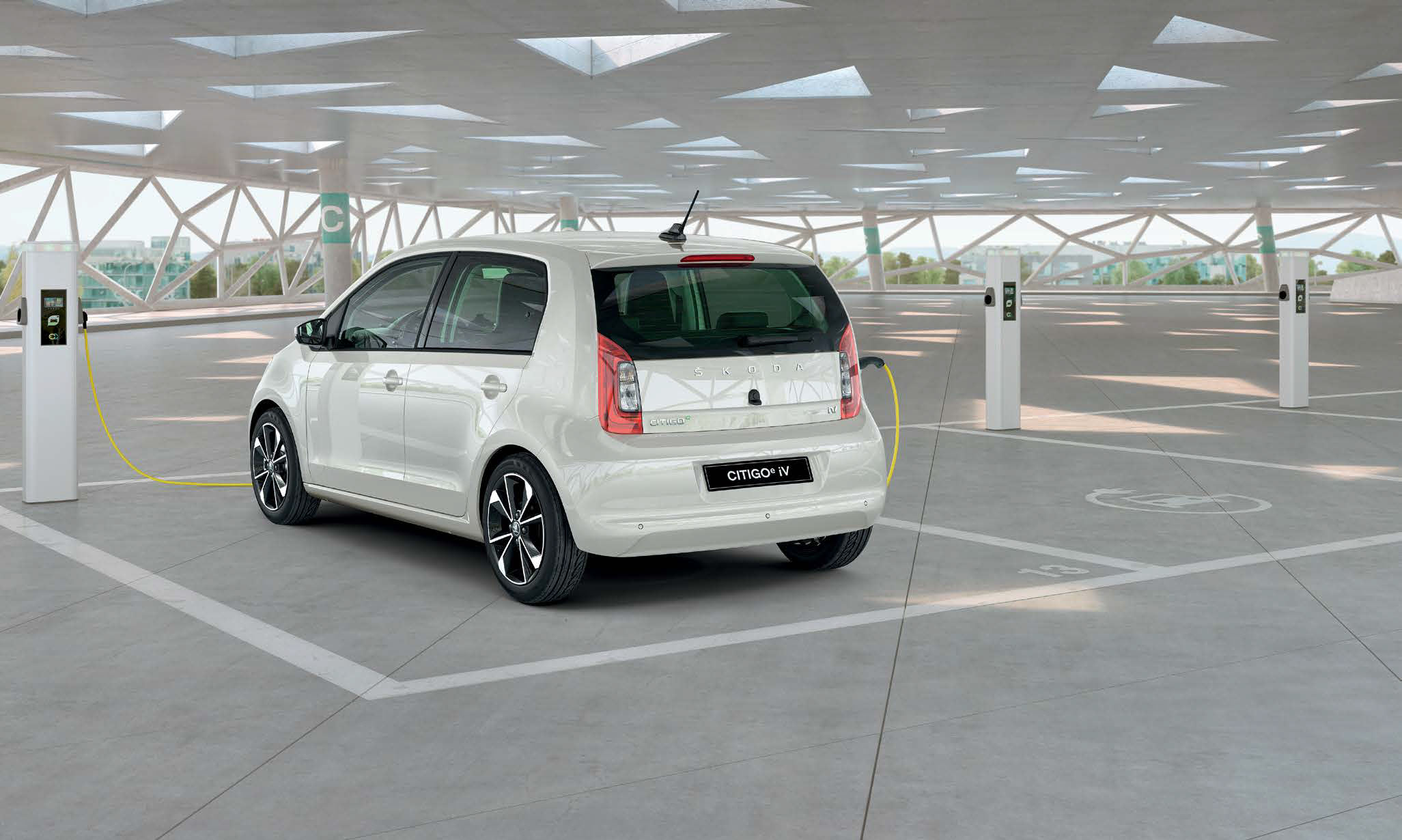 ELECTRIC IN
EVERY SENSE It's not simply the engine that makes taking your seat in the CITIGOe iV feel electric. It's the maximum torque of 212 Nm. It's the remarkable agility around tight city streets. And it's the satisfaction of mile after mile of emission-free driving, all on a single, quick charge.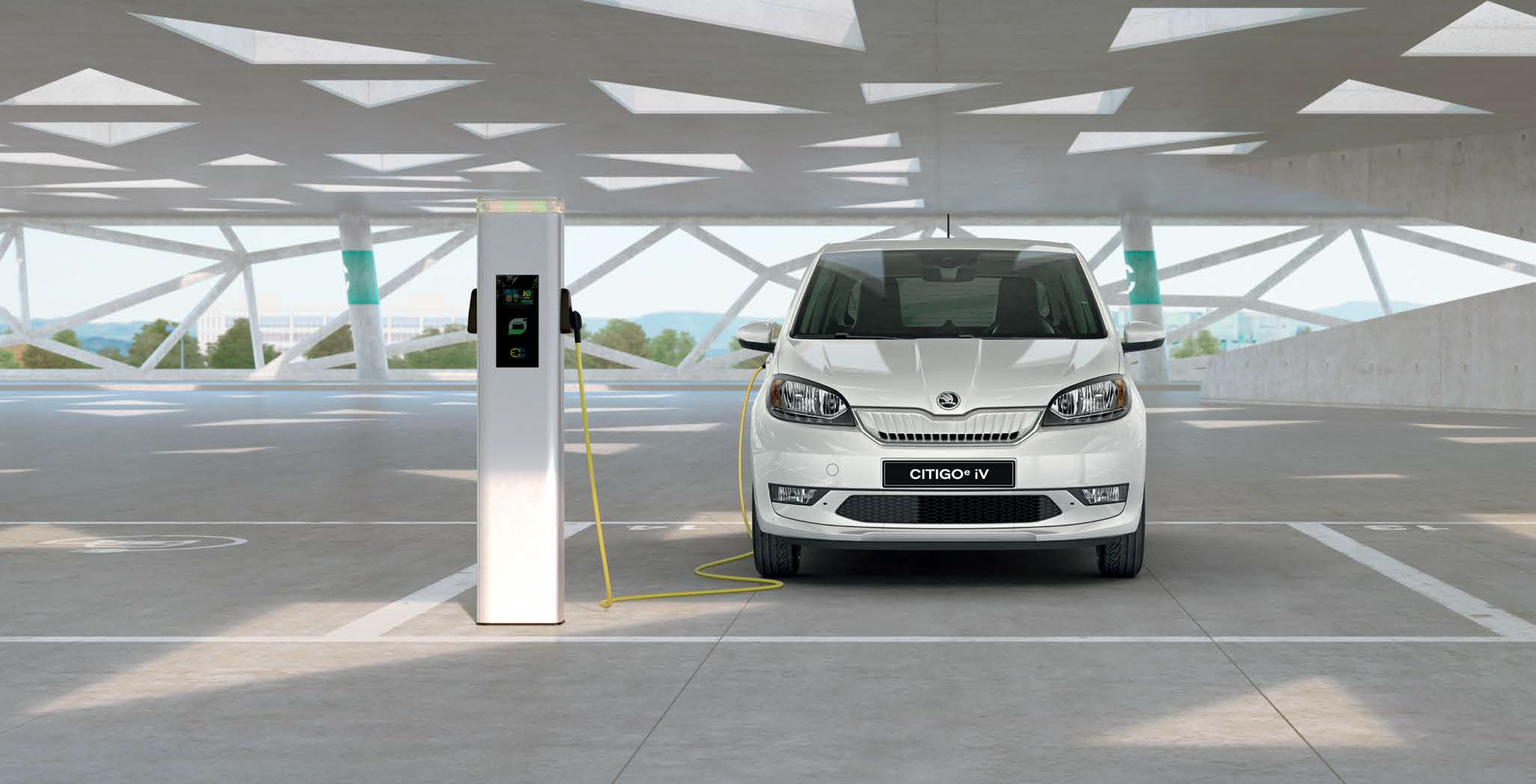 STAY READY TO MOVE
Whether you charge at home, at work or en-route to your destination, there are many options at your disposal to charge your CITIGOe iV, meaning you'll always be ready to go.
BRAKE ENERGY REGENERATION
When the accelerator is released, the electric motor's braking function slows down the vehicle and simultaneously recuperates brake energy. Electricity recovered by regenerative braking is stored in the traction battery and is used to drive the vehicle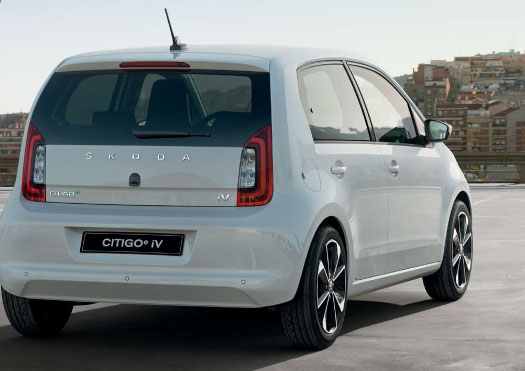 FREEDOM FROM THE HUMDRUM
While undoubtedly the quietest member of the ŠKODA family, the CITIGOe iV's bold exterior more than cuts through the noise. With its LED daylight running lights and fog lamps, front spoiler and distinctive alloys, hitting the streets in style comes as standard.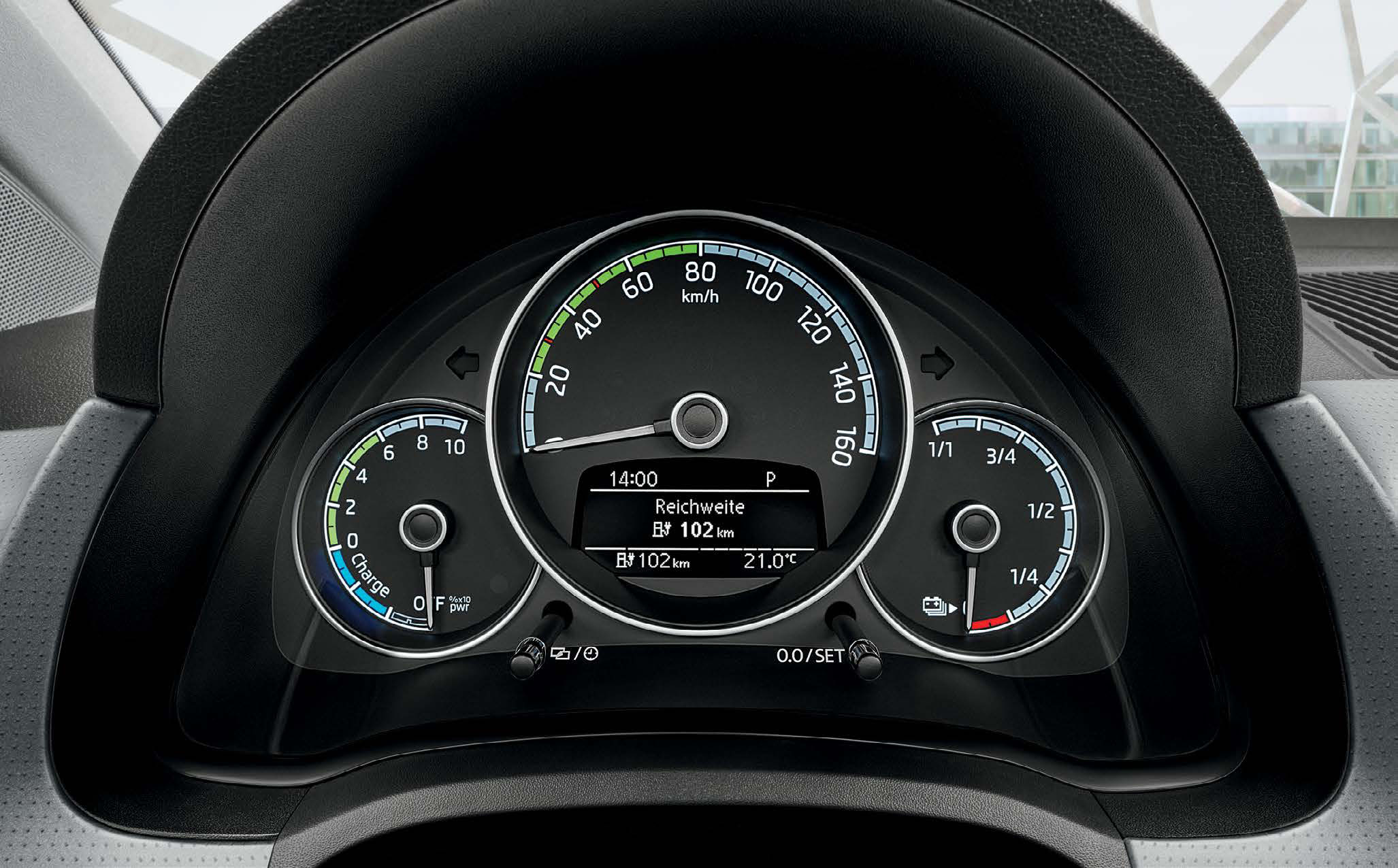 PEACE. AND QUIET
In a world that never slows, the CITIGOe iV's understated interior provides the perfect chance to hit pause. The strikingly simple layout ensures everything is clearly visible, while comfortenhancing features creating a truly relaxing space.
CONNECTIVITY TO GO
Stay connected around town with the Move&Fun and ŠKODA Connect apps. The first app pairs your smartphone with the car's onboard computer turning it into a personalised multi-tool, while the second gives you full control of your car including remote access.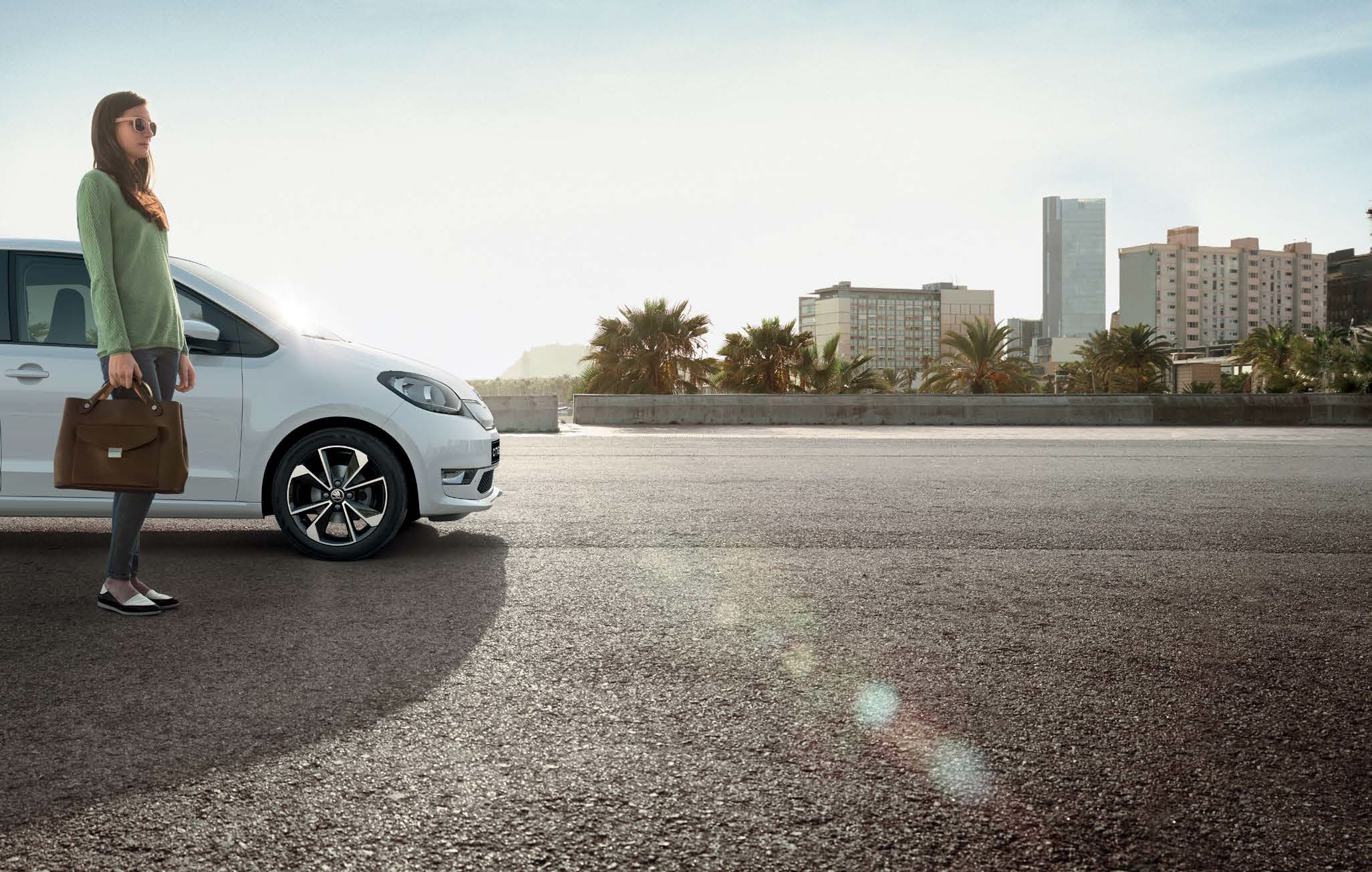 THE BEAUTY OF SIMPLICITY
Practical beauty has always been the ŠKODA way. You'll find many examples inside the CITIGOe iV, from the cleverly designed glove compartment to the many storage options hidden around the interior.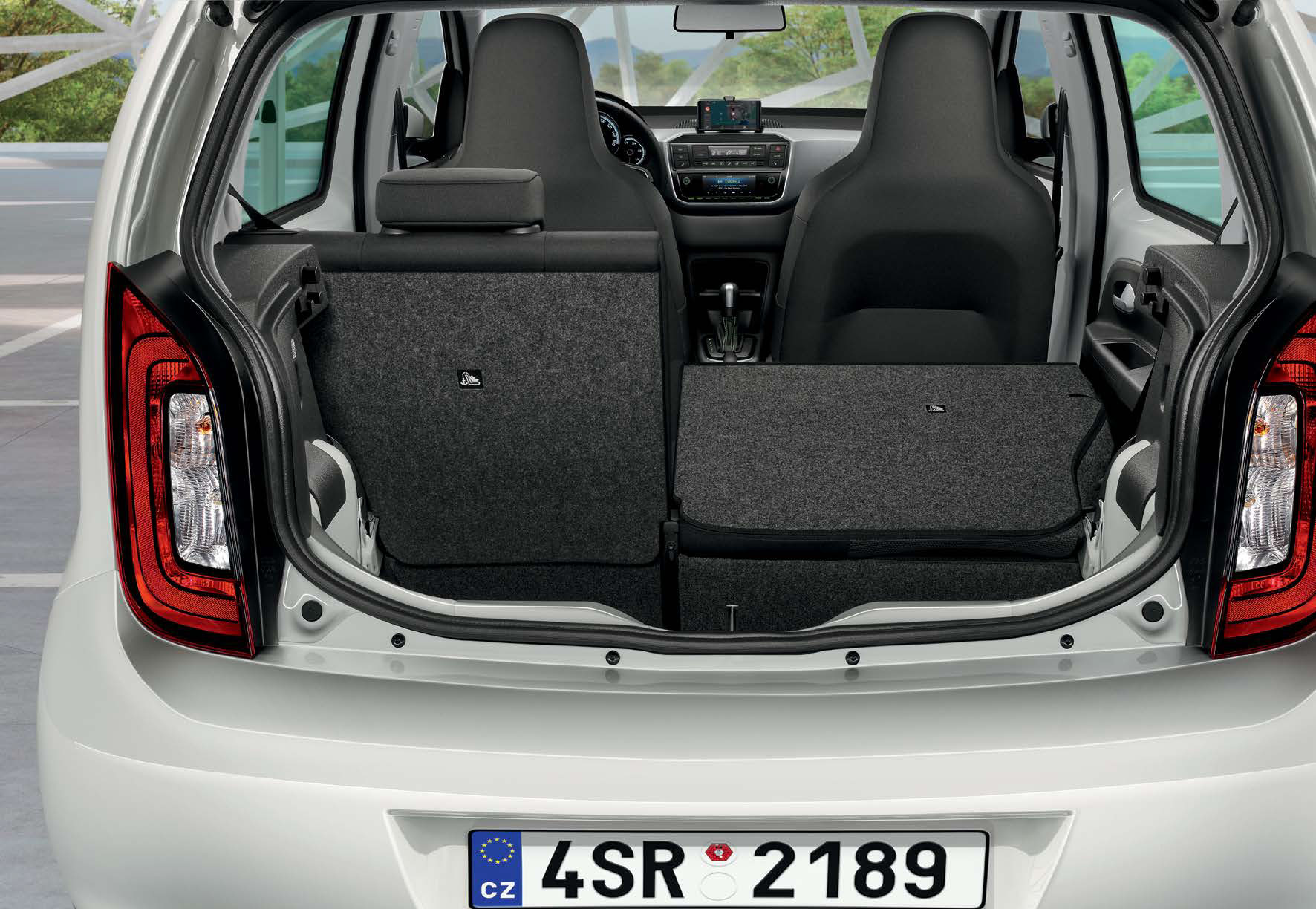 DELIVERS ON SPACE BIG TIME
The CITIGOe iV may look small, but don't be fooled. A quick glance inside reveals an impressively generous boot, while clever folding seats ensure you'll never have to leave your precious stuff behind.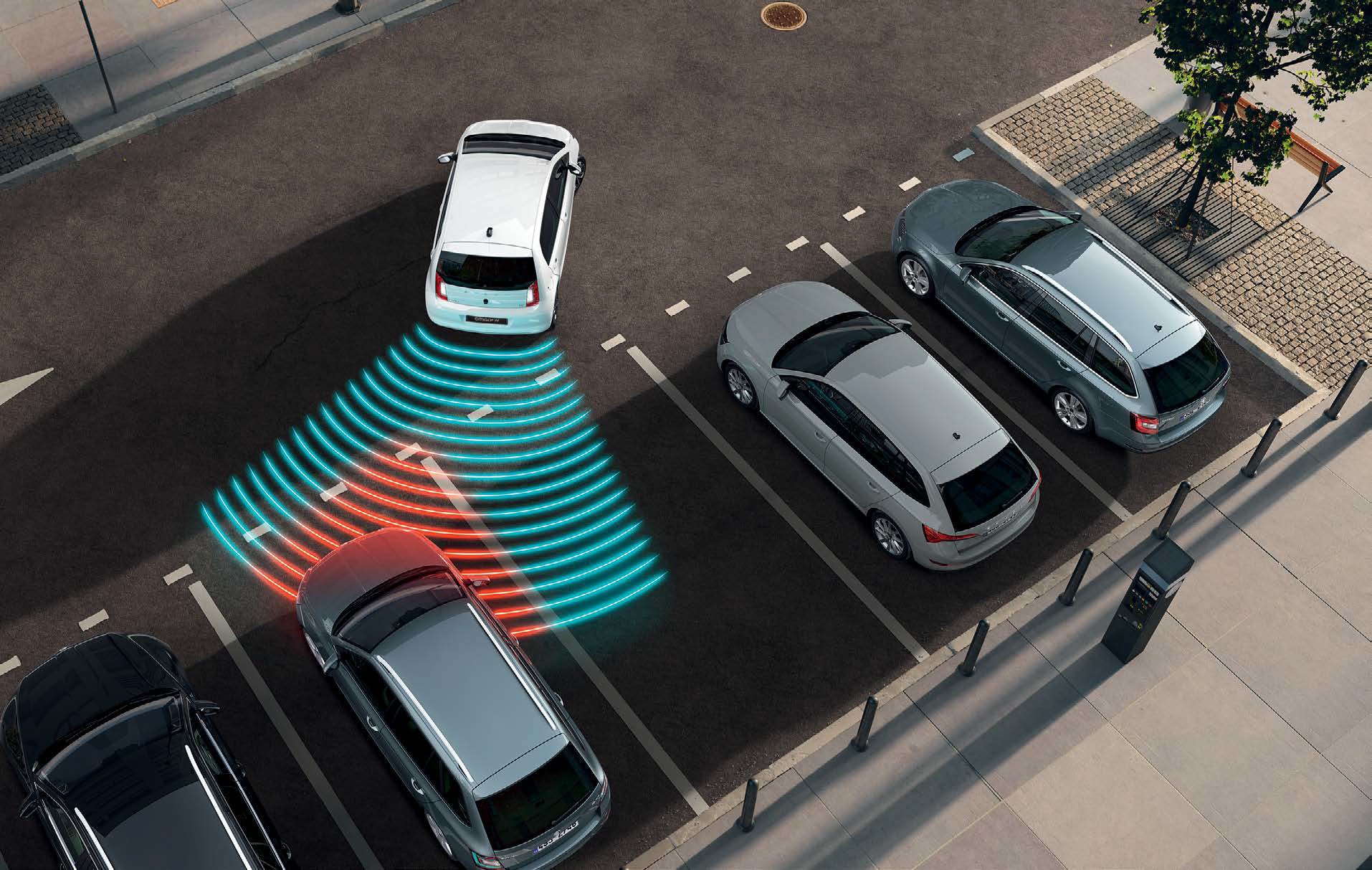 LOOKING OUT FOR YOU IN THE CITY
For a car renowned for offering greater agility, performance and fun behind the wheel, it's hardly surprising the CITIGOe iV delivers greater safety too.